As dramatic as the statistics surrounding the 2020 wildfire season were, the messages they carry and the questions they raise are even more critical to hear, and to address, both immediately and in the future.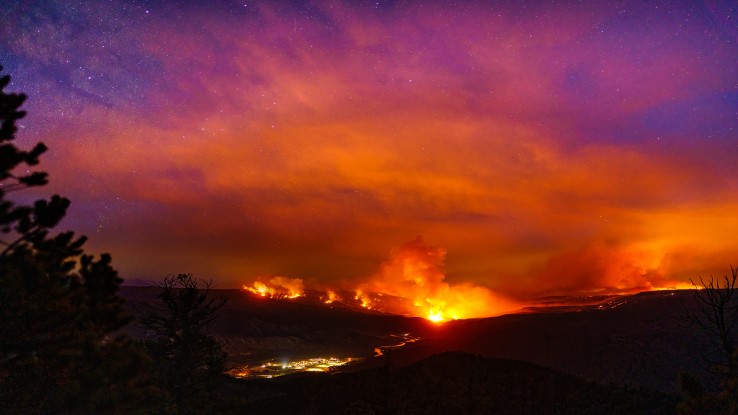 The record-setting statistics from 2020 serve as compelling evidence of the growing threat of widfire.
That includes studying the effectiveness of "defensible space," where feasible, around properties. This concept seeks to minimize combustible vegetation and potential fuels around structures with an eye to helping homes and other structures survive, potentially even in high-risk areas.
The record-setting statistics from 2020 serve as compelling evidence of a dynamic threat growing at the intersection of key factors, from climate change to location characteristics and human encroachment on wildlands.
Roughly 10.3 million acres burned across the western United States in 20201—an almost 50 percent increase over the 10-year average. Four million of those acres burned in California alone, including the nation's first "Gigafire," or wildfire affecting over 1 million acres. That "gigafire" status was reached during the state's August Complex Fire.
Looking back at the largest events to hit California, five of the top six wildfires occurred in 2020 alone. This, in part, was due to the lightning siege that hit the state in mid-August. Similarly, multiple nearby states, such as Colorado, Washington, and Oregon, saw their largest fires ever. These events underscore the ever-growing importance of monitoring and managing this peril.
According to Verisk estimates, more than 4.5 million U.S. properties are at a high-to-extreme risk of wildfire, including 2 million in California. FireLine®, Verisk's wildfire risk management tool, provides a comprehensive approach to examining complex wildfire hazards.
National Interagency Fire Center (NIFC)